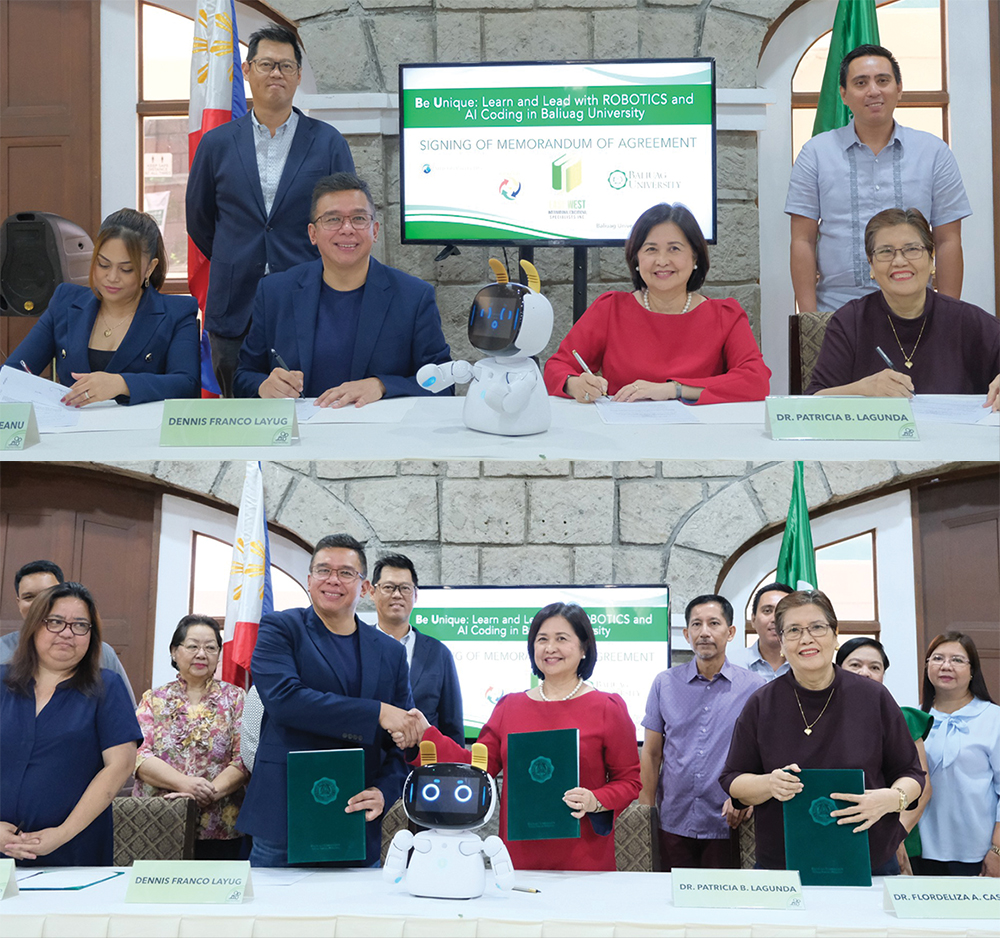 In its continuous pursuit of educational innovation and academic excellence, Baliuag University signed a Memorandum of Agreement (MOA) with East West International Educational Specialists (EWIES) last July 5 at the BU Bahay na Bato.
Through this partnership, various micro-credentialing courses will be integrated in different college programs to provide global education and training to students. Additionally, Dennis Franco Layug, EWIES President and CEO, shared that BU and East West will launch the Baliuag U App to give students access to global resources, webinars, speakers, mentors and coaches.
The MOA will also pave the way for the integration of robotics in the Basic Education curriculum where grade school pupils and junior high school students will use AI-powered robots with vision, speech and sensing ability to learn coding and programming concepts.