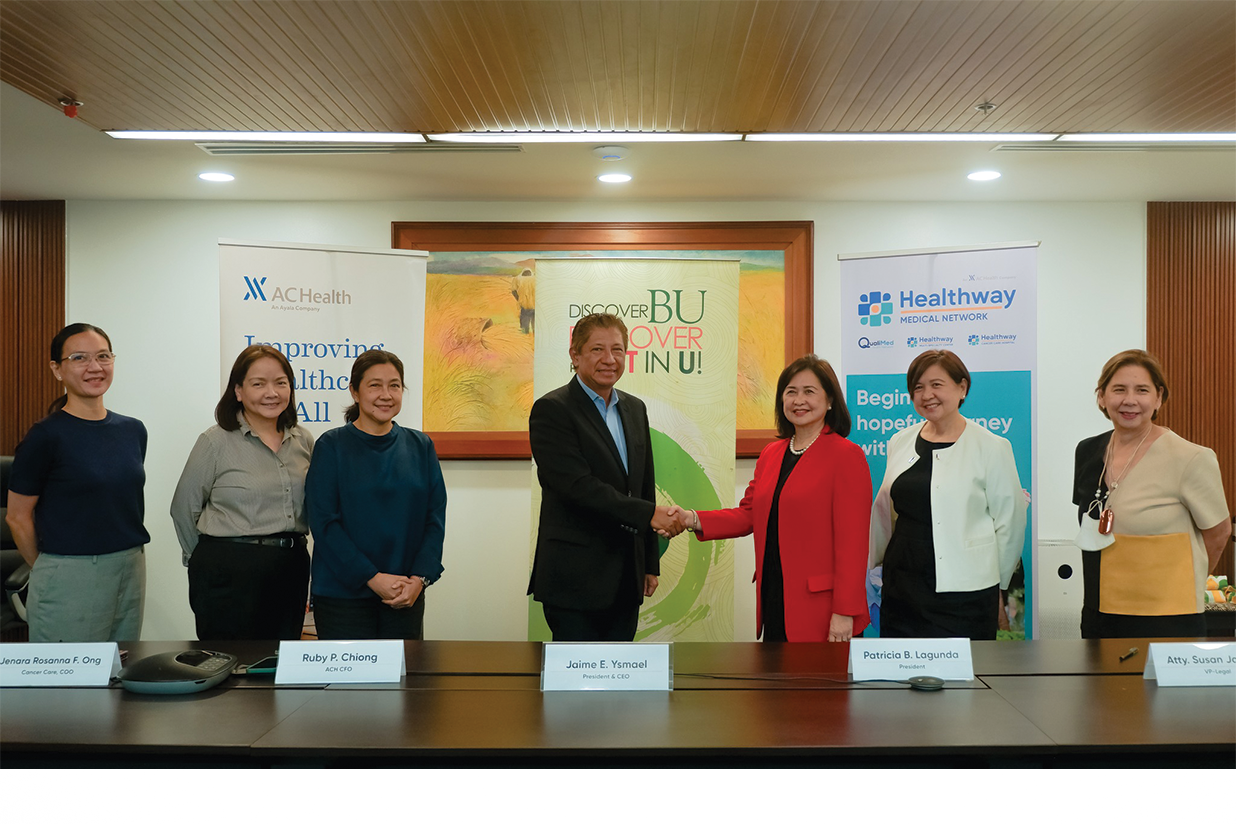 In early March, Baliuag University signed a partnership agreement with Qualimed (QM) Health Network, Healthway Multi-Specialty Center (HMC) and Healthway Cancer Care Hospital (HCCH), under AC Health's Healthway Medical Network (HMN).
Ayala Healthcare Holdings, Inc. owns and operates Healthway Qualimed hospitals located in Batangas, Bulacan, Iloilo and Laguna. They provide comprehensive medical care from primary care services such as check-ups and vaccinations, to health screenings and specialty care services for cardiology, gastroenterology, neurology, to various diagnostic services such as X-rays, CT scans and MRI. The partnership will pave the way for BU nursing and medical technology students to learn and train onsite in various HMN hospitals and clinics.
HMN selected BU to be their first educational partner, given the university's consistent top performance in the Philippine nursing licensure examination.
BU President Dr. Patricia B. Lagunda and Healthway Philippines Inc, President and CEO Jaime Ysmael sealed the partnership during the MOA signing.