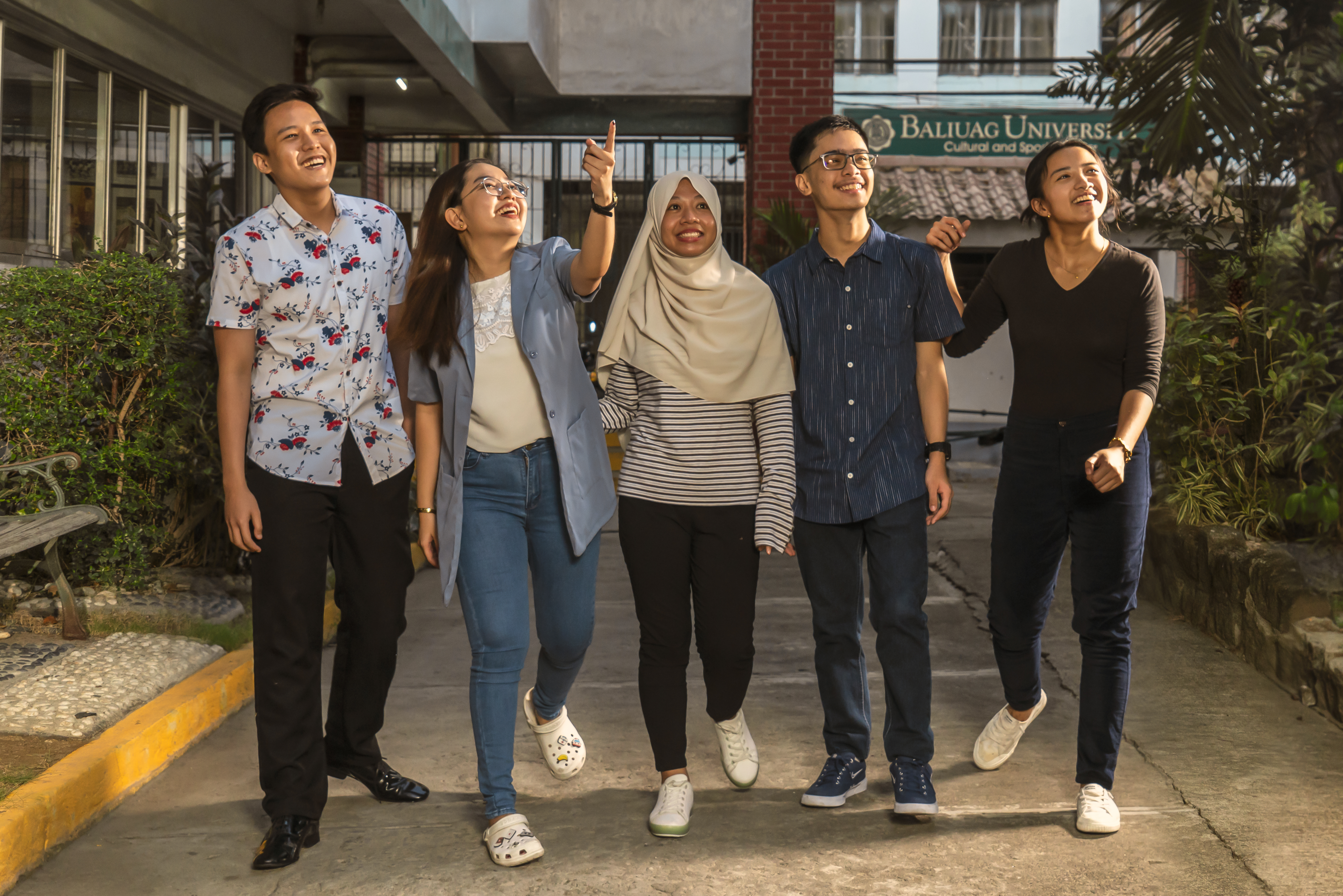 Multi-Faith Services
Pursuant to Section 30, Article IX of CHED Memorandum Order No. 09, Series of 2013 (Enhanced Policies and Procedures on Student Affairs and Services) and in compliance to Section 5, Article III of the 1987 Philippine Constitution, the Baliuag University Center for Student Life and Activities, Office of the Multi-Faith Services ensures that the students' rights to freedom of religion is respected inside the campus.
It has always been the policy of Baliuag University to provide an environment conducive to students' free expression of one's religious orientation in harmony with the University's policies and principles. The Catholic Campus Ministry Program of BU has long been established but BU also recognizes the need of students of other faiths to practice their preferred religion or spirituality even in the school campus setting. Hence, BU continually enhances its program that caters to this particular aspect.
This SY 2022-2023, BU has reached another significant point. A new Multi-Faith Space was blessed and dedicated on August 4, 2022 which coincided with this year's celebration of University and Founder's Day. Prior to the ribbon-cutting, prayers were offered by a Catholic Priest (Rev. Fr. Narciso Sampana), a Christian Senior Pastor (Pastor Ronald Derick Parfan), and a Muslim Ustad (Ut. Johary Salim). The space shall serve as venue where students of different accredited religious groups could assemble, pray, and reflect.
CSLA welcomes applications from students who wish that their religious organizations be officially accredited in the BU campus.